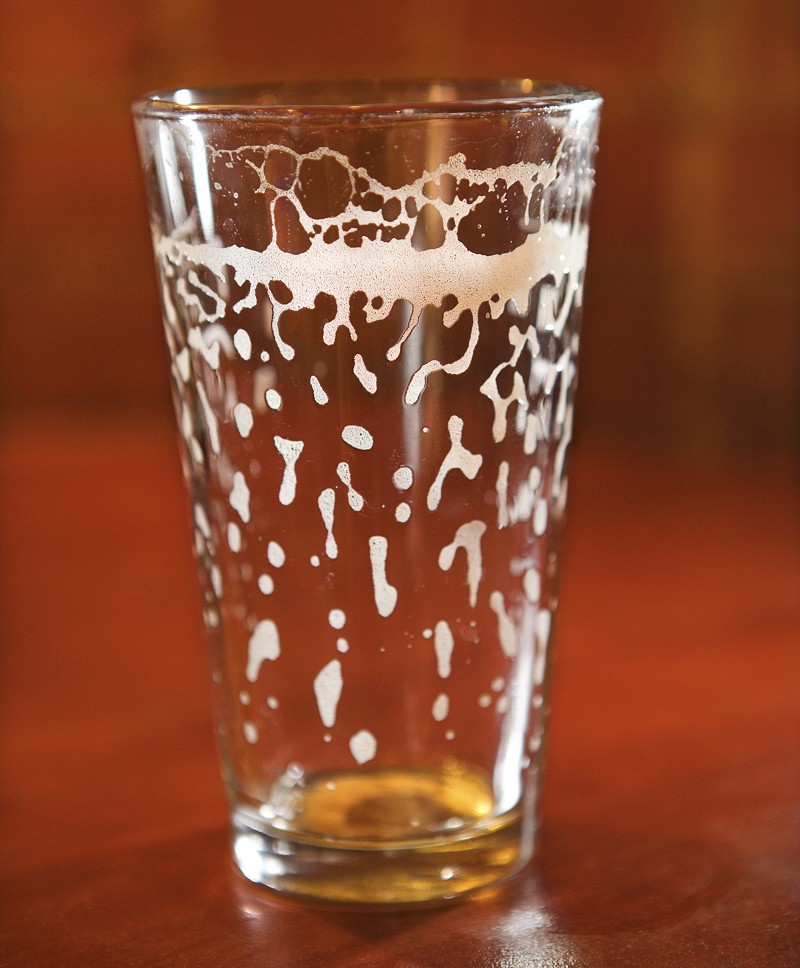 The beers we feature and review on this site are labelled as 'alcohol-free', but does this really mean that there's no alcohol at all in them?
The answer is not straightforward. Alcohol is present in a large number of foodstuffs. Ripe fruits and fresh fruit juices will naturally start to ferment, and may have up to 1% alcohol when you consume them. Vinegars and other condiments will also feature alcohol, with brewed ingredients such as soy sauce regularly passing the 2% ABV mark. Even bread and yoghurt may contain some alcohol, depending on how industrialised it's manufacture was.
When it comes to beverages, UK Government law states that in order to be labelled 'alcohol-free', a drink must contain no more than 0.05% alcohol. This is in contrast to the United States and many parts of the European Union, where the threshold for being 'alcohol-free' is 0.5% alcohol. In the UK, drinks between 0.5% alcohol and 0.05% alcohol are classed as 'de-alcoholised'. Anything between 0.5% and 1.2% ABV is classed as 'low-alcohol', which tend to be cheaper in price as there is no excise duty applied.
We are seeing most breweries are adopting the stance of the United States and the European Union, and labelling anything that is 0.5% alcohol or less as 'alcohol-free'. And for all intents and purposes, it pretty much is.
Can you get drunk off non-alcoholic beer?
Studies from Germany, where 0.5% 'alkoholfrei' beers are commonplace, have concluded that drinking such beers has 'no physiological' effect on the body. This means that you cannot get drunk by drinking 0.5% beer. This hasn't stopped people from trying, and you can view the experience of such a, um, dedicated person here: https://deadspin.com/will-drinking-28-non-alcoholic-beers-in-an-hour-make-me-1210108551
Ultimately the decision of whether to drink alcohol-free beer or not is up to the individual. If you want to avoid alcohol entirely, opt for the 0.05% ABV beverages. The science concludes that 0.5% beers will not give any impairment, and can even be less alcoholic than some foods. The choice is yours, and at last it's nice to actually have a range of choices!
Are there any health risks associated with drinking non-alcoholic beer?
Alcohol Sensitivity and Addiction Recovery
For individuals who are sensitive to alcohol or recovering from alcohol addiction, consuming even small amounts of alcohol may pose a risk. While non-alcoholic beer contains minimal alcohol, it is essential to exercise caution and consult with a healthcare professional to determine personal tolerance levels.
Pregnancy and Alcohol Consumption
Pregnant women are often advised to avoid alcohol due to potential risks to the developing fetus. While non-alcoholic beer contains significantly less alcohol than regular beer, it is advisable for pregnant women to err on the side of caution and abstain from consuming any alcoholic beverages during pregnancy.
Interactions with Medications
Certain medications, such as those prescribed for specific health conditions, can interact adversely with alcohol. Even though non-alcoholic beer contains low levels of alcohol, it is important to consult with a healthcare provider or pharmacist to ensure there are no potential interactions with any medications being taken.
Dehydration and Hydration
Alcohol is known to have a diuretic effect, which can contribute to dehydration. Non-alcoholic beer, despite its reduced alcohol content, may still have a mild diuretic effect. However, the hydrating properties of non-alcoholic beer are similar to those of regular beer, making it a suitable choice for quenching thirst.
Nutritional Value and Calories
Non-alcoholic beer generally contains fewer calories than its alcoholic counterparts, making it a potentially lighter beverage option. However, it is important to check the specific nutritional information of the brand and variant being consumed, as calorie content can vary. It's worth noting that non-alcoholic beer may still contain carbohydrates and some vitamins and minerals found in traditional beer.